Our Quality Chart
According to us, the quality of a product is not only about its compliance with French and European standards. Others factors must be taken in consideration such as its use and its feasibility. That's why before launching the manufacturing process, when the product is still a prototype, we organize meetings with main users and parents, to have their opinion and point of view of the product.
Named "Wednesday meetings", those meetings aim to gather parent's opinion and discuss about the use of the presented products. Their experience feedback allow us to develop our products and innovate to better meet their requirements and those of the childcare market.
Otherwise, Corine and Rachel, our designers, keep each other informed of the latest innovations (in term of manufacturing, new materials, new cuts, etc.) and also about the evolution of standards in order to always ensure a perfect quality to our customers.
All of our products are subjected to test in labotary to verify their compliance with French and European standards before being sold.
These tests aim to check and prove the quality of our products:  non-flammability, resistant, sturdiness, safety and absence of dangerous substances (azo dyes, formaldehyde, phthalates, ...)
Our terry, muslin, flannel and poplin sleeping bags are submitted to the TOG test. The TOG is a heat resistance indicator of a product. In this way, you will able to know which sleeping bag choose according to the temperature of your baby's room.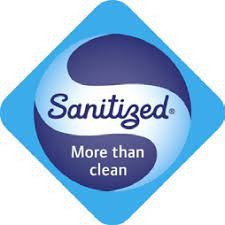 Our mattress covers are treated with Sanitized. It's an antibacterial and anti-mold treatment injected directly in the fabric to avoid sweat odor and improving the comfort of your baby's sleep.
Enregistrer
Enregistrer
Enregistrer